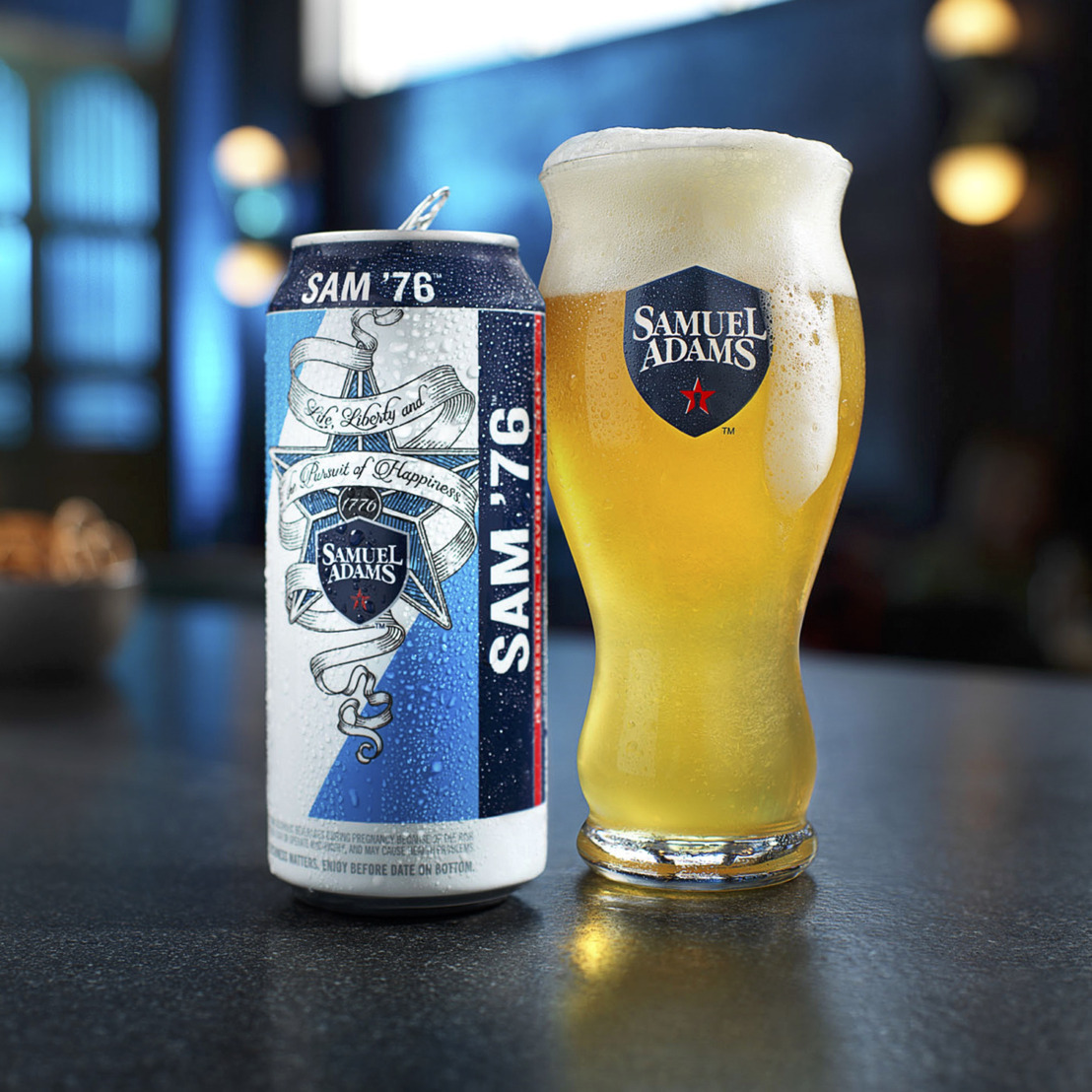 Meet Sam '76
Thursday, May 23, 2019 — Samuel Adams' most refreshing beer is now available in Canada. This revolutionary hybrid beer brings together the light, citrus aroma of an American Ale with the clean finish and balanced drinkability of a Lager.
Crafted with the signature Samuel Adams quality, this innovative new beer took more than 13,000 hours and 60 trials to create. The finished product blends two active fermentations together to create a lightly golden, slightly veiled brew with subtle citrus tropical aroma that is refreshing and smooth.
Beginning in May 2019, Sam '76 will be available at LCBO and The Beer Store in Ontario, and liquor stores in Alberta, British Columbia, Manitoba, Saskatchewan, Quebec & New Brunswick in 473 mL tall cans and 355 mL six packs. It will also be available on draught in all these provinces.
About Sam '76
Style: Lager/Ale Hybrid
Colour: Light Golden
ABV: 4.7%
IBUs: 12
Format: 473 mL tall can, 6 x 355 mL can, draught
Hops: Cascade, Citra, Mosaic, Simcoe and Galaxy hops impart a tropical citrus aroma that gives way to a bright, juicy citrus hop flavour without the hop bitterness.